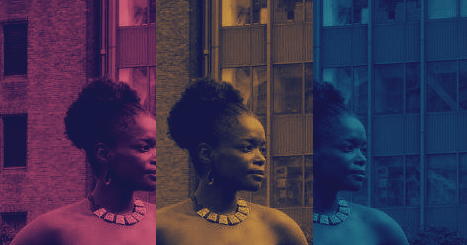 Lady A aka Alicia Saldenha 
https://LoveAlicia.com/lady-a-music 
https://www.facebook.com/ladyamusic 
"Music is my paint. The world is my canvas. My colors range from soul to rap to TDM (Tropical Electronic Dance Music). 
Welcome." 
Singer. Songwriter. MC. Lyricist. Arranger. Producer. Artist. Scholar. Activist. 
Lady A aka Alicia Saldenha. 
Exciting and unpredictable, the native of the Caribbean twin-island Republic of Trinidad and Tobago never follows the expected path. Instead, she charts her own colorful course which has taken her from the Caribbean, to Europe, to Asia, to theater, to musicals, to jazz, to soul, to funk and now, to her latest project, TDM or Tropical Electronic Dance Music. 
A prolific songwriter, she penned all but one of the songs on her self-released 2012 soul-funk album, Dance with the Sun, recorded in New York City with award-winning musicians. She was also the featured vocalist on the album, Rose, by one of Japan's top instrumentalist bands, indigo jam unit. 
Now, she is spreading her wings as a producer as well, with the new Lady A project featuring an edgier style, brutally honest lyrics and scathing socio-political commentary that somehow all glide smoothly over foot-stomping dance grooves. 
Her unique approach to writing and producing these tracks, drawing on the Caribbean palette of Trinidadian soca and Jamaican dancehall, the light traces of ambient soundscapes, the swag and fire of hip hop, coupled with her powerful and beautiful vocals make her one of a kind and "the one to watch" on the independent music scene.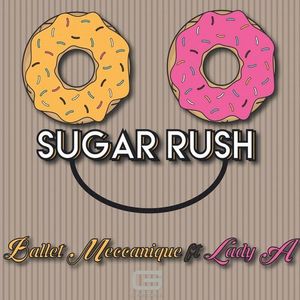 It's Out!! - Get the New Single Now!!
First Single from the Lady A Project Coming Soon!!
The first single from the Lady A Project is almost here. It is a protest song and a call for solidarity in the face of racism, brutality and injustice.
For the first preview, here is the art work.
Photography by Fabio Dal Grande, Emoeye Photography. 
Cover Art by Kim Bernard. 
Single: Can You See Me? (Hands in the Air) 
Artist: Alicia Saldenha 
Writer/Producer: Alicia Saldenha 
Mixing Engineer: Chris Howe
The Lady A Project - Coming 2015